Back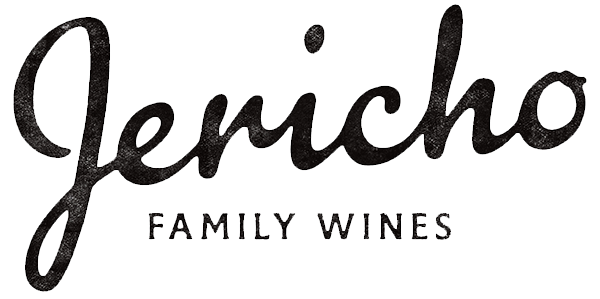 Jericho Wines is a new and exciting wine brand brought to you by the Jericho family: Neil, Kaye, Sally,  Andrew, and Kim. Neil and Andrew have crafted the wines, with 50 years of wine making between them. Kim, the graphic artist has designed the labels, with Sally and Kaye support the family business and administration. 
The label takes inspiration from grape grower Vic Jericho, Neil's father.  Vic loved woodcraft and took great pride in his farm tools and his handmade farm furniture.  As a statement of ownership and authenticity,  Vic would sign his name on all of these items in his distinctive cursive styled. The Jericho Family Wines labels continues the tradition, featuring  Vic's signature – a mark of family pride and respect.
2018 Jericho S3 Shiraz
"It's fresh and raring to go but it has good volume too. In fact there's a heartiness to the fruit here. Plums, violets, forest berries and a minted licorice character. It's damn tasty and damn good to drink. No hesitation in recommending this."
93 Points.
CAMPBELL MATTINSON, WINEFRONT